Donate
Get Involved
Volunteer with organizations who are leading response efforts for essential needs.
Support Local Families Today by Purchasing Homemade Masks from a Worker-owned Co-op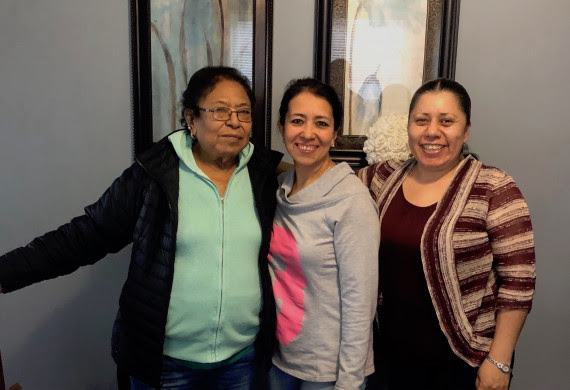 The Peace and Social Justice Committee has chosen economic justice as its focus for 2020, and in particular, we have committed ourselves to helping Chicago cooperative businesses get off the ground. We are excited to launch an education series later in the year about the Catholic cooperative movement, but now is a time for action. One cooperative that we work with, Living La Fiesta (LLF), is a catering company co-owned and operated by immigrant women. In the wake of the stay at home order, their customer base has disappeared, and they have pivoted to using their sewing skills to create much needed face masks. We have identified three ways that parishioners at St. Teresa can support LLF:
1.  As people of faith who are concerned about our impact on the environment, this project will utilize recycled fabrics that have been thoroughly sanitized and cleaned. If you have cotton fabric to donate, please contact Grace Rucker at gdeardurff3@gmail.com .
2. You can order your own face masks for $5 apiece or a bulk order at https://www.csplaction.org/llf-cloth-masks
3. Please consider making a donation to buy supplies and create masks for others who are in need at https://www.csplaction.org/llf-cloth-masks
Any of these actions will help support a local Chicago business that provides fair wages and quality goods. Thank you.