Saturday, November 21 at 7:00pm Central
We're excited to announce the Together in Joy Gala, St. Teresa of Avila's 12th annual fundraiser. This year's event will be held virtually on Saturday, November 21st at 7:00pm Central. Join us for an hour of celebration, entertainment, and silent & live auction as we come together for our parish and the ministries we serve. The Together in Joy Gala is integral to our continued support of our many outreach efforts from our food pantry to Loaves and Fishes and refugee ministries. Your support has never been more important.
Ticket Options:
Tickets are available for purchase starting at $50/guest registration link. You only need to purchase one $50 ticket per family or viewing party, but you can purchase additional a la carte add-ons such as a bottle of wine, a dessert plate, or a Together in Joy tote bag. Note: You do not need to purchase a virtual event gala ticket to participate in the raffle or auction.
Even though we're not able to be together in-person, we wanted to find a way to share our ministries and bring our community together in celebration. So, we are also offering a "dinner for two" party package featuring a meal prepared by the Loaves and Fishes Ministry and dessert created by St. T's French Community. Quantities are limited so register now!
Special party packages and add-on items will be available for pickup in the Parish Center on Saturday, November 21 between 12:30pm-3:30pm.

Enter to win a Peloton!
Spend this winter getting fit in the safety and comfort of your own home! Enter the raffle to win a Peloton and access flexible, challenging cycle classes taught by incredibly motivating instructors. The Peloton app features on-demand and live classes with exciting music and classes ranging from 5 to 90 minutes. Come see why Peloton is the hottest workout around!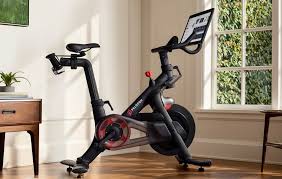 Raffle tickets are $100 each and we're selling 100 tickets. The winner will be announced during the virtual galal on Saturday, November 21. No need to purchase a virtual gala ticket nor be present to win.

Photo Submissions
The Together in Joy committee needs your help! Due to the pandemic, we haven't been able to be together as a St. T's community in person, but we'd love to see you. We have an easy ask:
Thanks for your help in making #togetherinjoy a success! "See" you on November 21st!"

Donations
Throughout the year, we seek out unique experiences and auction items for the Together in Joy fundraiser. Are you a business owner with services or items to donate? Do you have any great connections to unique experiences or products? Please consider making an auction item donation to support the mission and ministries of St. Teresa of Avila Parish.
Volunteer
Though this year's event is a bit different, we always need volunteers. If you are interested in volunteering, please contact Carly Johnston carlybjohnston@gmail.com.
Sponsorship
Platinum, Gold and Silver Level Sponsorships are available for this year's Together in Joy Gala in support of St. Teresa of Avila and the outreach ministries. Sponsors will receive premier marketing and promotional recognition before, during and after the event through a variety of digital platforms. We are also offering sponsorships to segments of the event, and co-naming opportunities. Sponsors are a key component to the success of our fundraiser. Please click here or contact Carly Johnston, carlybjohnston@gmail.com, for more information about Sponsorship Opportunities.